Self-Cleaning Motor Compartment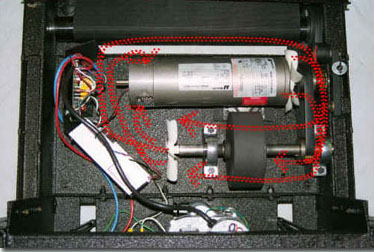 No maintenance, self-cleaning system means you never clean under the hood. This revolutionary concept is exclusive to Noramco Fitness Treadmills.
Large fans on the flywheel and motor shafts produce a Cyclonic Forced Air current that keeps the entire motor compartment free of dust, dirt, and grit. In addition, the airflow enables the motor and electronic components to run cooler for longer life.